For Release
WASHINGTON – The Federal Deposit Insurance Corporation (FDIC) today announced that it is again seeking the public's input on potential modernization of its sign and advertising requirements to better reflect how banks and savings associations operate and how consumers use banking services.
On February 19, 2020, the FDIC published a notice in the Federal Register soliciting public input regarding potential changes to its official sign and advertising rules. However, given the challenges associated with the COVID-19 pandemic, the agency temporarily postponed this effort on April 16, 2020. As banks continue to innovate, the FDIC is renewing its effort to revise and clarify its official sign and advertising rules related to FDIC deposit insurance. Read the FDIC's Request for Information.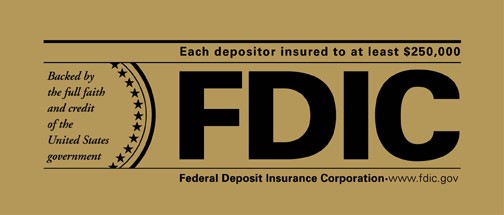 Given the significant changes in the banking sector since these rules were last significantly updated in 2006, the FDIC is considering how it might modernize them in a manner that better reflects today's market dynamics. The agency is also exploring ways to reduce consumer confusion and to support the banking industry's efforts to understand and apply these rules.
Importantly, the FDIC is also soliciting information on methods to prevent situations where consumers may have difficulty determining whether they are dealing with an FDIC-insured depository institution. Specifically, the agency is pursuing information about how technological or other solutions may help consumers distinguish FDIC-insured banks and savings association from non-bank entities, particularly those operating across digital and mobile channels.
The comment period will close on May 24th.
FDIC: PR-31-2021